Machining
Wilcap Co.
Milling: Conventional and CNC Milling Machines 4 Axis capabilities
Turning: Conventional and CNC chucker and CNC Swiss 7 Axis capabilities
Grinding: Conventional, NC and Blanchard
We have decades of experience in precision machining in
Aerospace, Medical, Electronics, Automotive Aftermarket and Commercial Hardware
Automotive Engine Rebuilders Association and Automotive Service Excellence (ASE) Certified Master Engine Machinist
ASE Master Technician
Please email to request a quote on your part
---
Machines:
Milling, Drilling
Haas HS-2RP Horizontal CNC Mill with 60 tool changer, pallet changer, 4th axis, probing 36"x30"x30"
Cincinnati Arrow 1250C VMC CNC Mill with 21 tool changer, probing 50"x20"x24"
Cincinnati Arrow 1000 VMC CNC Mill with 21 tool changer, high speed spindle 40"x20"x22"
Sharp Mill 9" x 50"
Doall 3613 Vertical Bandsaw 36"x13"
W.F. Wells L-10 Horizontal Band Saw
Kerney Trecker #2 Universal Milling Machine 12"X50"
Cincinnati Bickford Superservice power feed drill press 21"
Warner Swasey No.11 Tapping Machine
Turning
Haas SL20 CNC Lathe 20" x 40"
Citizen Cincom L25 CNC Lathe with live tools, back working spindle, barfeed 1" bar capacity
Star STM38 CNC Swiss Lathe with Live Tools, Bar Feed 1 5/8" capacity
Star F16 CNC Swiss Lathe 5/8" bar capacity
Traub A20 Screw Machine 1" bar capacity
Monarch Engine Lathe 20" x 96"
Leblond Regal Engine Lathe 15" x 54"
Precision Grinding
Blanchard 11-20 Rotary Surface Grinder 20"
Victor PHG-1020 NC Surface Grinder 10" x 20"
Boyar Shultz Super Deluxe 612 Surface Grinder 6"x12"
Kwik-Way Head Surfacer 24"x36"
Cuttmaster Tool and Cutter Grinder 1 1/6"
Other Capabilities
Cress Electric Furnace 1500 deg.
Lincoln SAE200 Sheildarc Welder
KR Wilson 75 Ton Hydraulic Press
Almco Tumbler Model OR-5C
MBA Blast Cabinet
Hayden Steelabrator Model 250 Airless Blaster
Inspection
Renishaw programable probing on Haas HS-2 and Arrow 1250C (50"x20"x24")
Jones & Lamson PC-14 Optical Comparator 10"x17"
Herman Granite Grade 'A' surface plate 54"x36"
Gaertner inspection microscope
SETRA Counting Scale
Calibrated height gauges, micrometers, Deltronics pins, Jo Blocks, thread gauges, tri-mics, seting rings, etc.
Design
CAD/CAM
Import capabilities for all standard CAD formats
---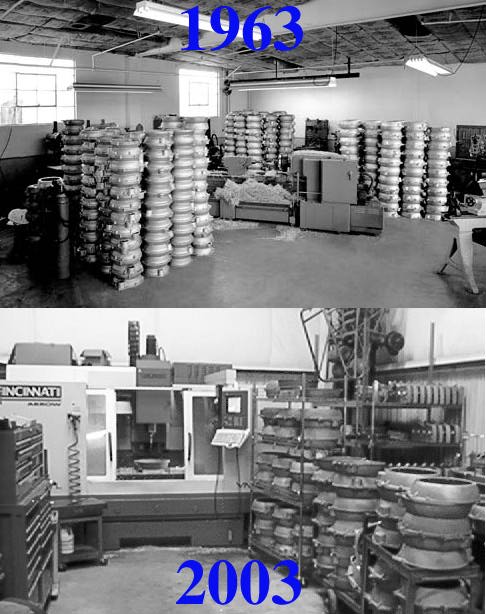 ---
Wilcap Company
806H S. Division St. Waunakee, WI 53597
(608) 509-1113
EMAIL https://transmissionadapters.com/pages/contact-us
NOTE; Please Put "Wilcap" in subject line of email